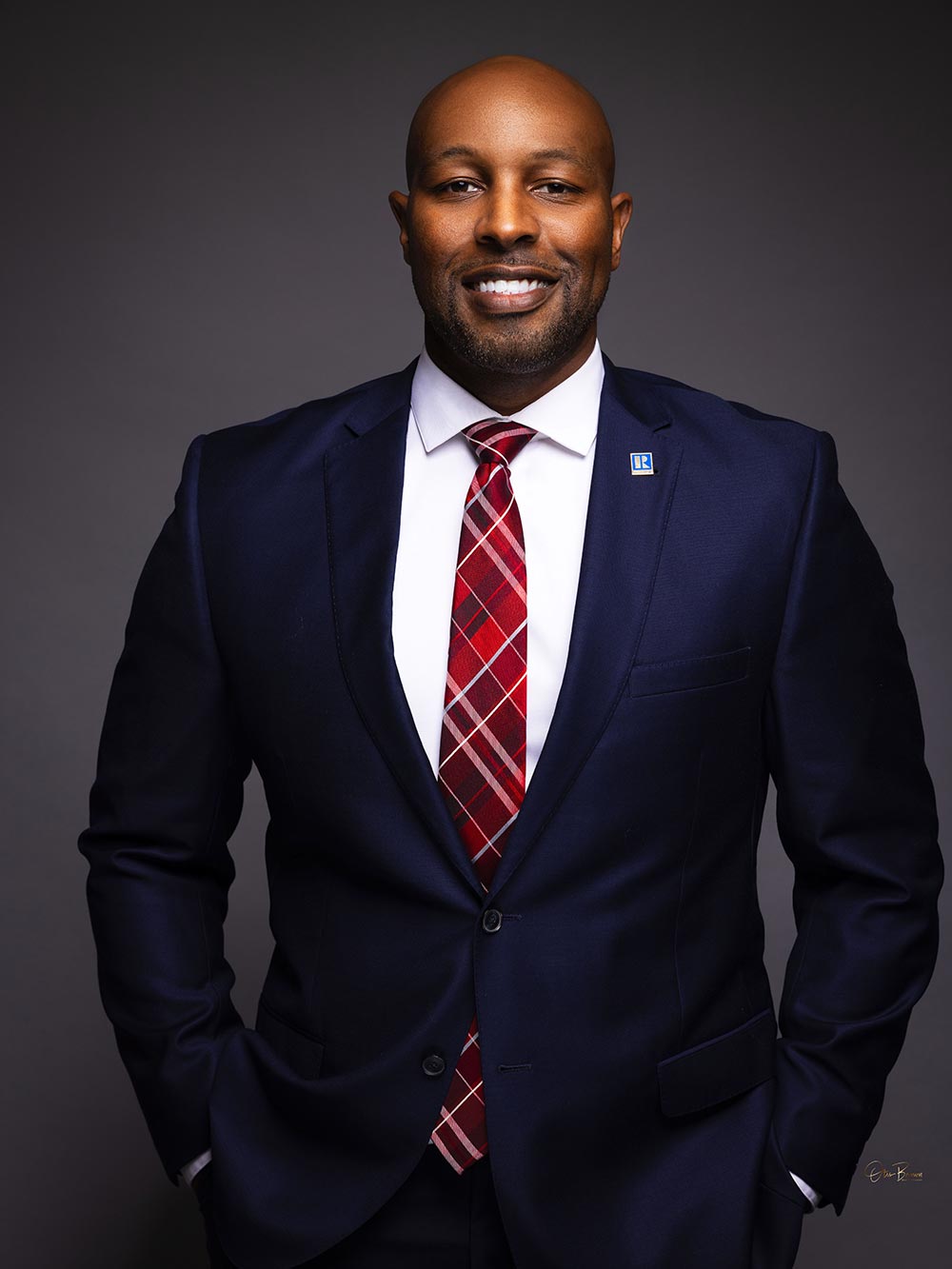 Personal & Professional Background
My name is Elliott Shaw Jr. I have been a resident of Vallejo, CA since 1986. Growing up in the beautiful city of Vallejo, I learned life skills that symbolize integrity, communication, hard work and dedication. These skills helped me through six years of professional baseball where I was able to build long lasting personal and professional relationships. In 2008, I used that same dedication and hard work to transition into the real estate profession. As many of you can recall, 2008 was a year filled with uncertainty for much of the nation and especially for Vallejo. To say that starting a career in the midst of all this turmoil was easy would be an understatement but I persevered and for the last 14 years, I've had the opportunity to assist my clients in many different cities and counties throughout the Bay Area. It is my goal to continue to help buyers and sellers by explaining the process in its entirety. With patience and persistence I help clients benefit from opportunities when the chance presents itself.
In addition to showing clients the best of what real estate has to offer, you can also find me coaching varsity baseball at Vallejo High School or providing pitching lessons to young athletes. I also, enjoy baking sweets and more importantly spending time with my fiancée and our beautiful twin daughters.
The foundation of my career is supported by a loyal clientele and personal referrals. I am here to offer you continuous assistance on every aspect of your home purchase or sale.
Client Testimonials
As a first time home buyer, my husband and I did not know what to expect. I did some research online, provided my contact information and the following day I received a call. I am pleased to write this letter regarding Elliott Shaw, our real estate agent and who we now consider a friend.
Elliott is very responsive and we appreciate his knowledge, honesty, professionalism and patience with us. His sincerity and care was one of the many aspects that made us choose him as our agent. I believe that Elliott went above and beyond and exceeded our expectation to make buying our first home a smooth one.
I highly recommend Elliott Shaw to anyone who is looking to purchase a home.
To Whom It May Concern:
I recently purchased a home through your agency and I had to write a letter of appreciation on behalf of Elliott Shaw for his help and encouragement in assisting me in purchasing my first home for me and my two sons.
My search for a home has spanned several years and several different realtors, but none where like Elliott. His perseverance and dedication paid off for me and my sons. He never allowed me to be discouraged and he kept me focused, no matter how many houses we had to visit. He understood that as a single mom with two small boys and a tight budget it was important that I found a home that did not require a lot of fixing up and that would be easy for me to maintain. When we found the house that matched my needs perfectly, Elliott was there to make it happen for me. Even when the seller wanted a fast turn around. Elliott was right there making sure I understood what I needed to do and explaining each and every process. Throughout this process when my patience was short with all of the paperwork requirements, Elliott remained professional displaying a pleasant and calming demeanor reminding me to stay focused.
Kudos to you and your office for having such an excellent and well rounded agent that performs with unusual accuracy, thoroughness and effectiveness.
I am excited to write this endorsement letter for Elliott Shaw. It was a pleasure and relief to have Elliott negotiate the recent short sale of my investment property. I commenced the sale of this property over three years ago, going first to the lender and then through a nationally known real estate company. Rather than helping me to dispose of this property both gave me the run around and I was left with an investment that was draining my savings and resources. Then I met Elliott Shaw!
Elliott took on the tedious process of dealing with the lender, title company, and each step of the process, from showing of the property, various offers, and prospective buyers, to the incredulous requirements and demands by the lender. Elliott called on a plethora of resources available to meet those requirements and demands. In addition, everyone involved in the process exhibited ethical and professional integrity and completed their tasks timely and efficiently. Each went the extra mile to make sure all the "t's were crossed and i's dotted."
I was most impressed with Elliott's expertise and ownership of the process and the fact that I was involved in every aspect of the decisions made in the process of this sale. I will not hesitate to recommend the services of Elliott Shaw to anyone requiring expert real estate services.
I want to take the time to thank you as my Real Estate Agent in handling the sale of my home. Your level of professionalism and knowledge surpassed all my prior experiences in working with other agents. You always came with a positive expectancy that kept my motivation high when it seemed like the market was standing still. In record time my home was sold, and I was just amazed. You are a top agent and I wish you continued success in your business. I am confident everyone will receive the great care I was able to have in this challenging time, and that you and your team made it all well.
Elaine Faucett Ajayi
Satisfied Client